Stow OH Automotive Repair & Service
Stow Auto Repair & Service
Joe's Auto welcomes you to the website for our auto repair shop in Stow Ohio. Joe's Auto is a well known and respected auto repair facility that has been serving the Stow and the Summit County since 1947 and is known for our honesty and professional automotive repair services that our staff and technicians provide to our customers. Each team member and technician in our Stow auto repair shop takes pride in the excellent reputation we have established with both our customers and the entire Stow and Summit County area. Joe's Auto is grateful that our customers repeatedly choose us for their automotive service needs and regularly send their friends and family to our Stow auto repair shop for their needs as well.
Each expert technician on our team understands that the very thought of getting an vehicle repaired can make most people uneasy. For those who are not savvy about auto repair or are uncertain whether or not the correct repairs are being performed on your automobile our Stow auto repair shop is the perfect place for you because of the following reasons.
Joe's Auto promises that we will not remove any part from a vehicle in order to complete a repair unless it is absolutely necessary. Joe's Auto also promises to diagnose all auto repair problems in an honest and professional manner. Each technician and staff member in our shop strives to provide prompt and courteous service to all who visit our auto repair facility in the hope that you will come back to us for all of your auto repair needs.
24/7 Online Scheduling

Joe's Auto invites you to take advantage of our easy 24/7 online scheduling! Simply complete and submit the appointment form to schedule your repair.
Schedule Today
Warranty Protection

Joe's Auto offers our customers in the Stow area nationwide protection. Our warranties are among the best in the automotive repair industry.
Learn More
Join Our Team

Joe's Auto is always interested in hearing from qualified individuals seeking employment at our Stow automotive repair shop. If you are interested in joining the Joe's Auto team we want to hear from you.
Join Our Team
Team
Joe's Auto is pleased to introduce our valued team. Every team member at Joe's Auto is dedicated to making sure our customers get the service they expect and deserve at our auto repair shop in Stow.
Paul Lake
Owner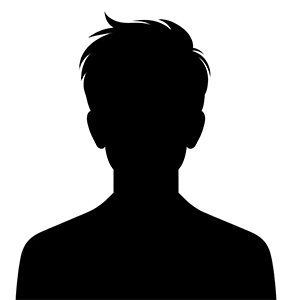 This team member bio being updated.
Don Kersulis
Service Manager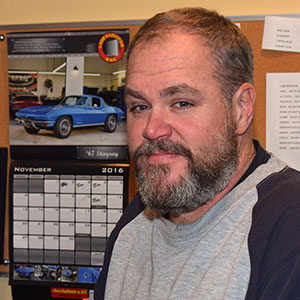 This team member bio being updated.
Andrew Pitchure
Master Certified Technician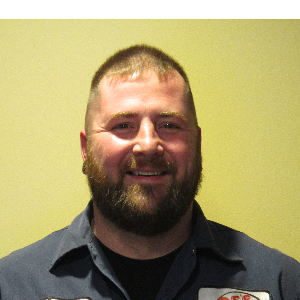 This team member bio being updated.
Partners
Joe's Auto understands how important it is to find a quality automotive repair shop in the Stow area. This is why we value the associations we have with the reputable organizations listed below. These associations help our auto repair shop in Stow to give you the confidence in knowing that your automotive repair and service needs will be met by our qualified automotive repair and service expert technicians.
AAA Approved Auto Repair
Joe's Auto is proud to be an AAA Approved Auto Repair shop serving the greater Stow area with a complete range of automotive repair services by a certified and professionally trained team of technicians. Joe's Auto understands that the thought of having a vehicle repaired can be quite stressful for many people. As an AAA Approved auto repair shop, Joe's Auto is glad that being an AAA Approved Auto Repair shop we are able to help alleviate the stress many people feel by being one of over 7,700 auto repair shops across North America that provide our customers in the greater Stow area with a 12 month or 12,000 mile guarantee on all of the work done at our shop!

Joe's Auto maintains AAA's tough performance standards while providing each of our customers with the professional and courteous service they both expect and deserve. As an AAA Approved Auto Repair shop serving the greater Stow area, Joe's Auto is required to hire and employ trained automotive repair specialists that have earned certification by ASE, the National Institute for Automotive Service Excellence. Also as an AAA Approved Auto Repair shop, Joe's Auto is also required to use state-of-the art tools and equipment when doing repairs, as well as adhere to the AAA customer service satisfaction criteria.
ASE Certified Automotive Repair
Joe's Auto is an automotive repair facility providing the greater Stow area with high quality auto repair services from a team of specialists, some of which are ASE Certified technicians. The team members on the Joe's Auto staff that are ASE Certified are part of one of the largest non-profit organizations in the world. Currently over 350,000 thousand fellow automotive repair professionals like those working at Joe's Auto are ASE Certified. Joe's Auto understands that for today's consumer, automotive repair is more complex than it has ever been. And as vehicles become increasingly more complicated, so too does the technology and diagnostic tools to repair them. This is why we are ASE Certified, because we know how important it is for people in and around the greater Stow area to locate knowledgeable and competent automotive professionals.
Jasper Engines & Transmissions
Joe's Auto is proud to be a JASPER Engines & Transmissions installer. Our partnership with JASPER helps achieve our shop's goal of instilling confidence to those in the greater Stow area that rely on Joe's Auto for their automotive service and repair needs. We let our customers know that any JASPER remanufactured product - including transmissions, differentials, and engines comply to strict remanufacturing guidelines and are installed with a Nationwide Warranty (Download Warranty) to back them up!
Napa AutoCare Center
As a NAPA AutoCare center serving the greater Stow area, the team of automotive repair professionals at Joe's Auto know the key to keeping your car or truck running smoothly on the roads is regular maintenance. Our team also knows that people in our community should not be required to forgo trust and the peace of mind when locating a great and affordable automotive repair shop like here at Joe's Auto. Our decision to be a Napa AutoCare Center is built around our commitment to providing our customers service that is based on integrity, our qualifications, and our expertise when it comes to repairing cars and trucks, both foreign and domestic. It does not matter if you need routine maintenance or a major repair, each and every time you bring your vehicle to Joe's Auto for a repair or service we have you covered. Our team of ASE Certified technicians often use the best NAPA auto parts when providing an exceptional levels of service. This is how Joe's Auto ensures you get the most excpetional service each and every time. Our designation as an NAPA AutoCare Center also enables us to give our customers a 12 month, 12,000 mile Nationwide Peace of Mind Warranty.
Interstate Batteries
Enjoying a reputation for top-quality products, business innovations and consistently reliable service, Interstate Batteries is the No. 1 replacement brand battery in North America. Now over a billion dollar, privately held corporation, Interstate continues to thrive on our innovation, as well as our good old-fashioned business principles founded on treating others like we would like to be treated.
Financing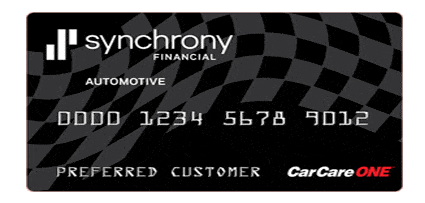 Joe's Auto understands that more times than often costly repairs for our customers' vehicles are unexpected. This is why we are pleased to offer affordable financing options through Synchrony Financial services. Whatever your situation might be, Joe's Auto wants to get you back on the roads of greater Stow as quickly and safely as possible. If you are interested in learning more about our financing plans please call us or fill out an online application to begin the qualification process.