Need Tires?
Free lifetime tire rotation with 4 tire purchase.

Offer Details:
Most Cars. With Coupon.
Joe's Auto
1619 Commerce Dr., Stow, OH
Driving Directions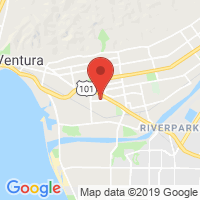 Weekdays:
8:00 AM to 5:00 PM
Closed Weekends
* Office open Saturday 8 AM to 12 PM
Special Offers
$29.95
Full Synthetic Oil Change
Full synthetic oil change, least expensive in Stow!
$29.95
Don't Buy A Clunker!
Thnking of purchasing a used car? Make sure the vehicle you're purchasing is safe!
Choose Your Discount!
Free Diagnostic, Inspection or Towing
Need Tires?
Free Lifetime Tire Rotation With Tire Purchase
$99.95
Car Care Club
Would You Like To Receive $400.00 Of Service For $99.95?
$59.95
4 Wheel Alignment
Save $20.00 off standard price
Cost Cutting Offers

Peace of Mind Warranty

Napa EasyPay Financing

Frequently Asked Questions

Environmentally Friendly

Get To Know Your Vehicle