Stow OH

Flatbed Towing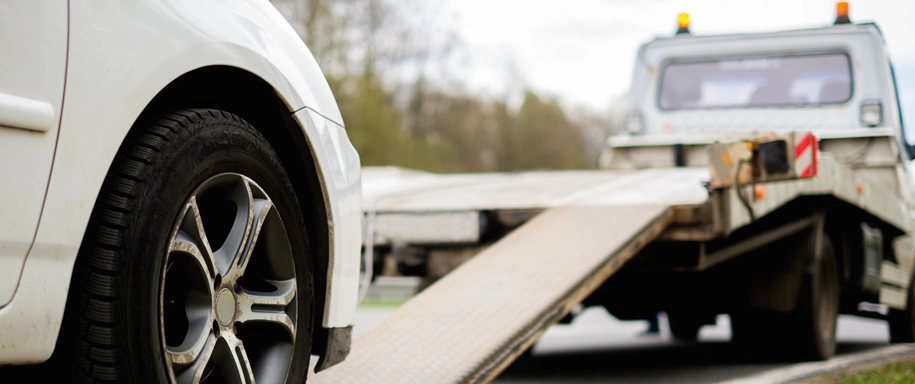 When in need of a towing service in the Stow area that is always prompt & professional, look no further than Joe's Auto. Our tow company is the go-to specialist for the best-flatbed towing service. Our team of tow truck operators has both the experience and specialized equipment necessary to deal with any type of flatbed towing need. Joe's Auto is dedicated to providing towing solutions that are efficient and dependable and can meet whatever your specific towing need may be. Joe's Auto can be counted on to provide vehicle transportation that is both secure and hassle-free.
Why Joe's Auto?
Flatbed Tow Experts: Joe's Auto is the leader in the Stow area when it comes to offering flatbed towing. Our service provides the safe and damage-free transport of vehicles by operators that are trained and skilled to handle all types of vehicles, from motorcycles to classic cars, trucks to SUVs. When hiring Joe's Auto, one can be assured that their vehicle is in competent hands.
24/7 Towing Service: Joe's Auto realizes all too well that a breakdown or accident can happen anywhere, and anytime. This is why our towing service is available 24/7. Albeit the middle of the night, weekend, or even a holiday, Joe's Auto is here to help you. You are just a quick phone call away from having your vehicle back on the road or transported to a desired location.
Fast Response Time: Joe's Auto understands that time can be important with needing towing services. Our team is dedicated to offering assistance in a timely fashion so as to minimize waiting. When our dispatchers are contacted, one of our flatbed trucks is sent as quickly as possible to your location, arriving quickly and efficiently.
Safety Prioritized: Joe's Auto makes safety a priority when offering towing services. Our flatbed tow trucks come equipped with technology that is state-of-the-art, and vehicles are secured with tie-downs that ensure safe transportation throughout the entire towing process. Our clients get the peace of mind of knowing their vehicle is transported with the utmost care and attention.
Insured & Licensed: Joe's Auto is a fully licensed and insured tow company, and we are in compliance with any and all industry regulations. When hiring Joe's Auto, one gets a tow provider that has an established reputation and offers dependable, professional service. We make professionalism and client satisfaction a top priority.
Competitive Rates: Joe's Auto makes it a practice to offer pricing for our tow services that is both fair and transparent. You can expect to get an upfront quote that does not come with any hidden fees. Our rates are extremely competitive with other Stow area tow truck companies to ensure you get the best overall value for your money without impacting the quality of service you get.
Flatbed Towing Services:
Local & Long-Distance
Motorcycle Towing
Exotic & Luxury Car
Light & Heavy-Duty
Roadside Assistance & Recovery
Equipment & Machinery Towing
Joe's Auto does not want vehicle problems to complicate your day. Contact us now for service that is always prompt, professional, and most importantly, stress-free. We are here to help 24/7 and can dispatch a flatbed tow truck anywhere in the Stow area. We invite you to experience the difference with Joe's Auto, and permit us to deal with your towing needs with the care and precision you expect and deserve. Client satisfaction is always our number one priority.