Stow OH

Motorcycle Towing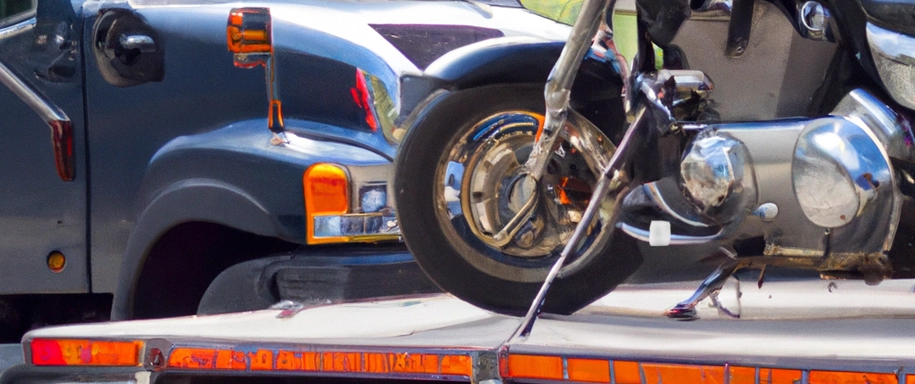 Motorcycle Towing Serviced by Joe's Auto
When in need of motorcycle towing in the Stow area, Joe's Auto is the best all-around choice for competent and professional service. Joe's Auto is the premier tow company that specializes in towing motorcycles. Your prized possession can be trusted by our team of specialists that are skilled to offer top-quality towing services, specifically developed for the unique needs of motorcycle owners.
Motorcycle Transport Experts Motorcycle towing is a passion for Joe's Auto. No one knows the importance of your motorcycle more than us. We appreciate and take seriously the unique needs when it comes to transporting a motorcycle. Our operators are skilled when it comes to employing the proper techniques for the loading, securing, and transporting of all types of motorcycle makes & models. When hiring Joe's Auto, you can rest assured that your bike is in the hands of competent professionals that share your love for motorcycles.
Specialized Equipment Joe's Auto has become the premier company in the Stow area for towing motorcycles in part due to our continued investment in equipment that is state-of-the-art and designed specifically for transporting motorcycles. Our equipment includes soft straps, cradles, and chocks for wheels, all designed to provide damage-free and secure transportation. Our company can safely transport motorcycles of all types and sizes, from cruisers to sports bikes.
Secure Transportation Joe's Auto makes your motorcycle's safety a number one priority. We have developed and offered procedures that make certain a bike is fastened securely and remains safe throughout the towing process. Our team is trained to transport motorcycles with extreme caution, thereby reducing any risks for dents, scratches, or other damage while in transport. Motorcycles are delivered to their destination in the same condition as when loaded onto one of our tow trucks.
Dependable Prompt Service Joe's Auto knows better than anyone how important time is when towing a motorcycle. Whether stranded on a road around the Stow area or just needing to transport a bike for maintenance or repair, Joe's Auto offers prompt and dependable service. We can be contacted 24/7, and are ready to be of assistance whenever needed. Our dispatch system is such that waiting time is minimum and you can get your motorcycle back on the road quickly.
When in need of towing a motorcycle, look no further than Joe's Auto. You can always contact us for service that is dependable and professional, as we are committed to only the best in motorcycle towing services. We are available 24/7 and can dispatch a tow truck to your location quickly.