Stow OH

Accident Recovery & Winching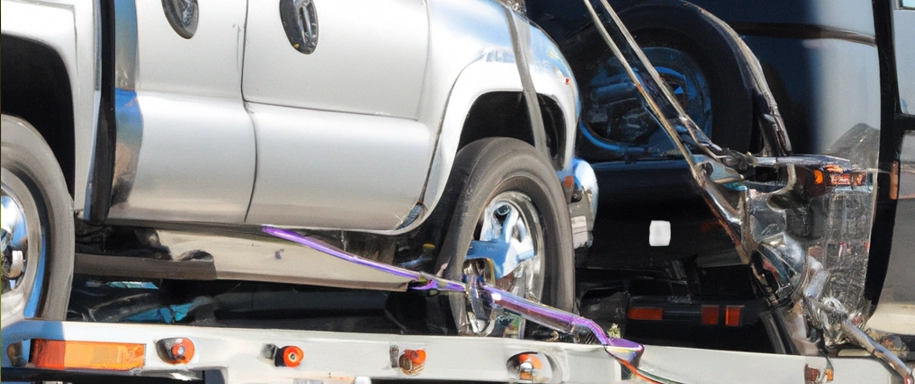 When in need of help in the Stow area for vehicle accident recovery and winching services, it is important to find a tow truck company that is dependable and can be counted upon. One needs to look no further than Joe's Auto. We are the premier provider in the Stow area when it comes to vehicle accident recovery and winching. Our operators used state-of-the-art equipment and are skilled to deal with all types of towing and winching needs. Joe's Auto is committed to dealing with stressful situations and strives to get your vehicle and you back on the road quickly and safely.
Why Joe's Auto?
Towing Specialists: Joe's Auto fully realizes that facing a vehicle accident can be completely overwhelming. But fortunately, with the team at Joe's Auto, one need not face the situation alone. Our tow truck operators are experienced and highly trained experts with extensive experience with accident recovery situations. Your damaged vehicle will be removed from the scene of the accident, being certain to minimize the inconvenience and hassle you may experience.
Winching Specialists: Regardless of being stuck in a snow bank, mud, difficult terrain, or any other situation, the winching services offered by Joe's Auto are unequaled and can assist in vehicle removal from any situation. Our trucks are equipped with advanced equipment and employ advanced winching techniques to extricate vehicles in a way that minimizes any further damage. From sedans to SUVs, motorcycles to trucks, our team is capable of offering winching services that are seamless and effective.
Emergency Services It goes without saying that accidents and vehicle emergencies can happen anytime, or anywhere. As such, Joe's Auto provides emergency towing services around-the-clock in the Stow area. Joe's Auto is dedicated to responding to calls for assistance quickly and efficiently. We understand that accidents dictate an urgent response time, and one of our teams can be dispatched with specialized recovery equipment without delay to your location.
Damage Protection & Safety: The safety and preservation of any vehicle we tow is always a top priority. Every necessary precaution is taken to ensure the ultimate care when performing a vehicle accident recovery or winching service. Our tow truck operators are professionals that use state-of-the-art equipment and proper techniques that help to prevent any more damage to a vehicle during a recovery.
Insured & Licensed Joe's Auto is an insured and licensed towing company. We are in compliance with towing industry regulations and have an established reputation. Joe's Auto provides reputable and professional services. We make professionalism and client satisfaction a number one priority.
Pricing Transparency: When Joe's Auto is hired for a tow in the Stow area, one can expect nothing short of transparent rates and respectful service. We offer upfront quotes having no hidden fees included and strive to provide services that are reliable and at competitive rates, with the ultimate purpose of ensuring peace of mind and value for the dollar.