Stow OH

Roadside Assistance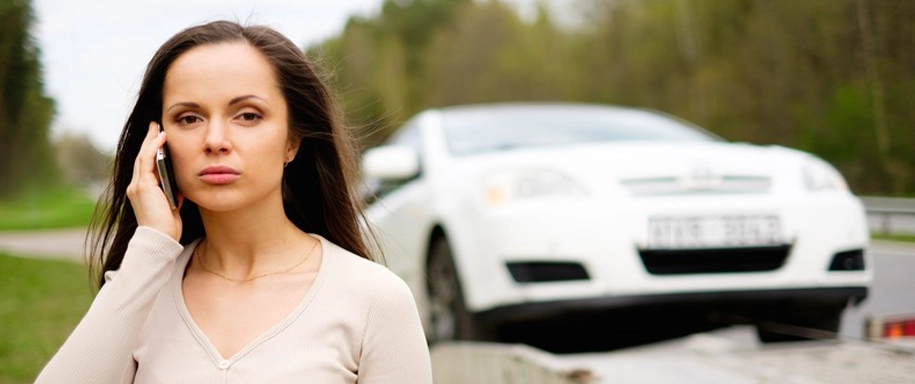 Joe's Auto is the best choice for emergency roadside assistance in the greater Stow area. When being stuck on the side of a road or busy highway with a battery that is dead, a tire that is flat, or just a general vehicle breakdown, Joe's Auto understands not only the inconvenience of the situation but the stress as well. As such, Joe's Auto offers professional, prompt, and reliable roadside assistance & towing services 7 days a week, 24 hours a day.
Why Hire Joe's Auto?
24/7 Dependability: Joe's Auto knows better than any other towing company in Stow that emergencies can happen day or night, and at the most inconvenient of times. That is why the operators of our tow trucks are always ready to be of help. The Joe's Auto team hires a staff that is experienced and works 24/7, ensuring that assistance is just a quick phone call away.
Quick Response Time: When one finds themself stranded on a road or busy highway, in or around the Stow area, a fast response time is critical. Joe's Auto has tow trucks that are well-equipped and operated by a skilled team of professionals. We position our trucks strategically throughout the Stow area to enable us to reach stranded motorists quickly. Safety is always a priority for Joe's Auto, and our goal is to arrive to offer assistance as quickly as possible.
Experienced & Professional Team: The team at Joe's Auto are professionals that are well-trained and have a plethora of experience when it comes to all variations of roadside assistance predicaments. Whatever might be the situation, from a simple jump start, flat tire, delivery of fuel, or an unfortunate lockout, Joe's Auto has got you taken care of. No need to worry, your vehicle and you will be in competent hands.
State-of-the-Art Tools & Equipment: Joe's Auto invests in towing equipment that employs cutting-edge technology to ensure our tow truck operators can handle any situation effectively and promptly. Our trucks are constantly maintained and come equipped with equipment that offers services provide damage-free service and are safe.
Transparent Pricing: Joe's Auto knows all too well that unexpected expenses can result in putting a real strain on one's budget. As such, Joe's Auto offers roadside assistance rates that are competitive, as well as pricing that is transparent and upfront. There are no surprises or unexpected fees, what you see is what you get. Joe's Auto is a firm believer in pricing that is transparent in an effort to give our clients the peace of mind that they expect.
Wide Ranging Services The services offered by Joe's Auto are comprehensive and encompass all types of towing and roadside assistance situations. From flatbed towing, fuel delivery, dead batteries, jump starts, and vehicle recovery, Joe's Auto is the Stow area's one-stop solution for any and all type of roadside assistance needs.
Roadside Assistance Services:
Motorcycles, Cars, Trucks, and SUVs
Classic & Luxury Vehicles
Dead Battery Jump Starts
Damaged & Flat Tires
Fuel Delivery When Out of Gas
Vehicle Lockout Service
Off-Road Recovery & Winching
Long-Distance Vehicle Tows
And More!
The experts at Joe's Auto can be trusted and will not let a breakdown ruin your day or night! Joe's Auto provides services that are prompt and professional, whenever and wherever they may be needed. Assistance is just a quick phone call away. Contact us 24/7 to handle all your roadside assistance needs.